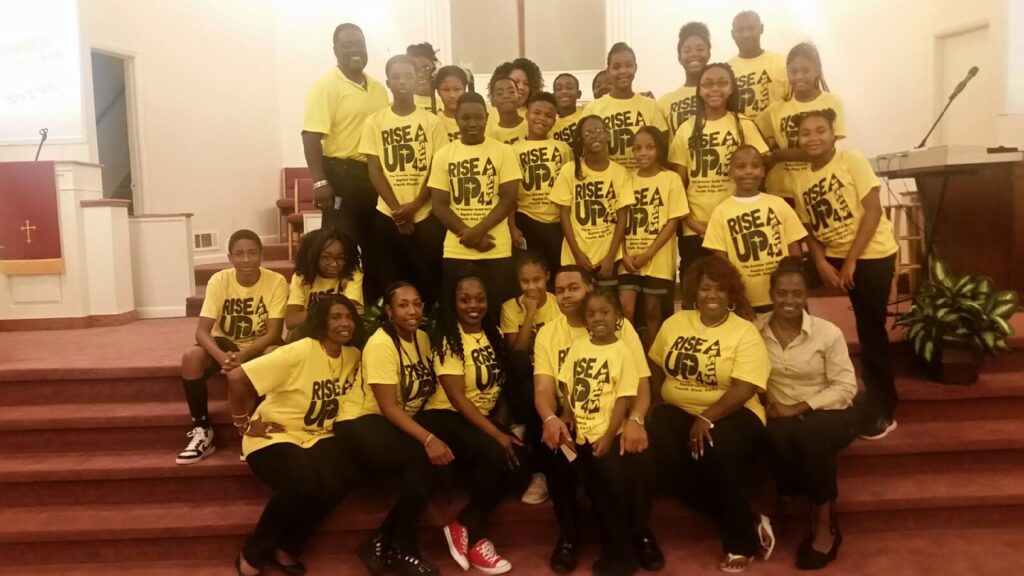 Youth & Young Adult Ministry
Director:  Qiana Chatman
Our church has various youth-oriented activities that constitute the basis of the Youth Department.  Among other things, youth participate in the Youth Chorale, the Junior Ushers Ministry, and the Youth Empowerment Program, which was started in August of 2004 by Dr. Will D. Hayes, III, who was then the Youth and Young Adult Minister.
The Mission of the Youth Empowerment Program at The Greater Solid Rock Baptist Church is to minister effectively to the spiritual, physical, mental, and social needs of the youth and young adults in the church and the community through the enabling power of God.
Dance Ministry
Choreographer:  Denika Taylor
GSRBC has a wonderful and talented Dance Ministry that is on fire for the Lord.  There are two separate groups:  Young Men – Gentlemen of praise and the Young Ladies – Praise in Motion.
The  Next Chapter Adult Ministry
President:  Michael Jackson
The Next Chapter (TNC) Adult Ministry provides the children and youth who grew up in our church (whose enduring commitment and "staying" presence is so very inspiring) to use their creative talents and skills to continue "making a difference as mature adults.